Fabric Covered Box, Victorian Heart, White Velvet, Pearls
This is a truly beautiful, Victorian, "Heart" shaped box, fully padded and covered in White, Panne' Velvet. The top of the box is decorated with with multiple Silver Appliques, Sequins, Silver Cord and Faux Pearls. The base of the box features gorgeous silver cord and sequin appliques. The inside of the box is fully lined in the same Panne' Velvet.
DIMENSIONS: 13.5" across, 14" from point to back, 6.5" ht.
We are very excited about our new "Victorian" Boxes, which are made here in my shop. We have found no supplier of unfinished boxes that has fan shaped boxes, or heart boxes this large. They are only available here and in our Ebay Store, ( see link to Ebay on our homepage. Just click the link and you'll go directly there.)
Photos do not reflect the true beauty of this box. See all the items in our new Victorian Collection featuring lush fabrics, in gorgeous colors, and lavish trims so typical of the Victorian Era.

All of our items are hand made in our Smoke and Pet Free design studio. These are not the mass produced, or overseas imports so common on the internet. Your satisfaction is always guaranteed.
We always charge the exact shipping from our zip code to yours. We never inflate our prices with excess shipping and handling fees. Please feel free to contact us with any questions. Please wait for our invoice before paying, so your boxes can be packed and weighed for exact shipping cost.
We can custom make these sets for you in your choice of color of roses and trims, and can even use your own fabrics if you chose.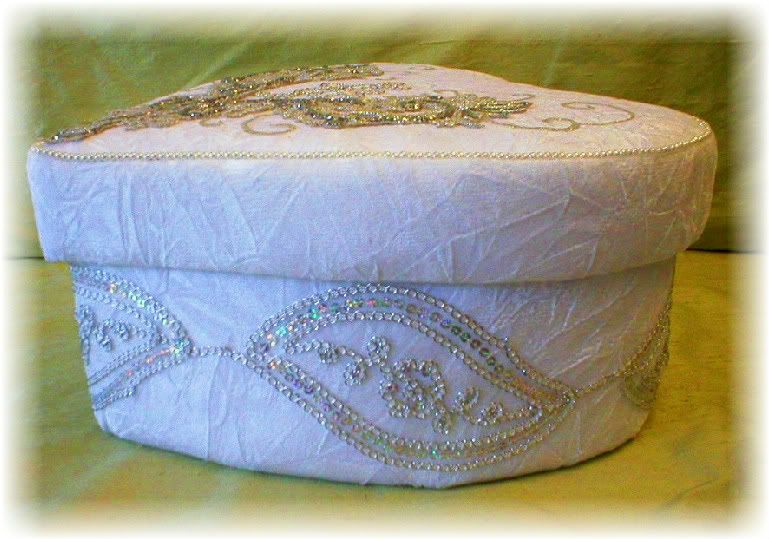 OTHER LAVISH VICTORIAN STYLE BOXES HERE AND ON OUR WEBSITE: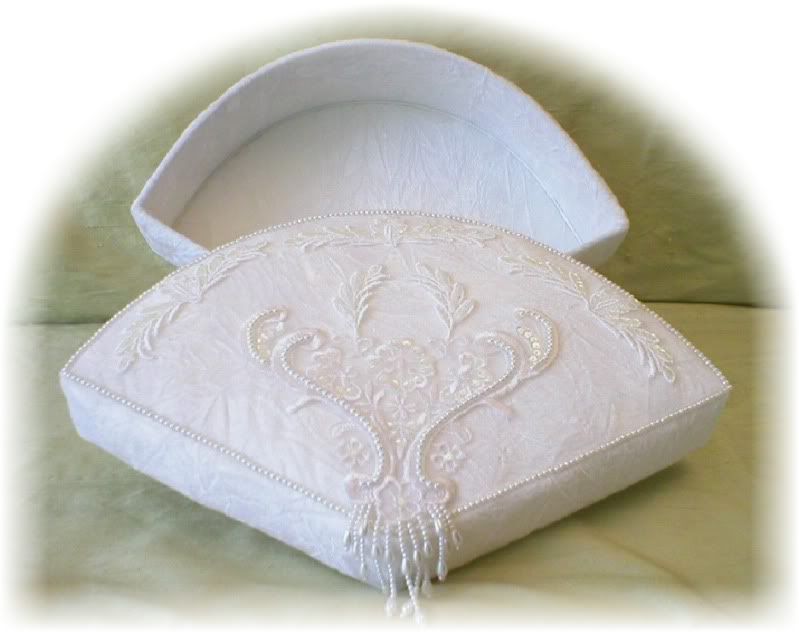 p>