Fabric Covered Hat Boxes, Paris Tea Panel,Pink/Cream
This is a gorgeous set of 3, fabric covered hat boxes. They feature a feature a gorgeous fabric by textile designer, Holly Holderman for Lakehouse Fabrics, known as "Paris Tea Panel". The design is Pink on Cream. The lid of each box features 3 rings, and edged with matching, Cream, twist cord.
DIMENSIONS: Small: 10" tall x 7.25" height; Medium: 11" x 7.75"; Large: 12" x 8.25".

All of our items are one of a kind. You will never see duplicates of our items on several websites. They are only sold here and in our Ebay Store.
All of our items are hand made in our Smoke and Pet Free design studio. These are not the mass produced, or overseas imports so common on the internet. Your satisfaction is always guaranteed. We always charge the exact shipping from our zip code to yours. We never inflate our prices with excess shipping and handling fees. Please feel free to contact us with any questions.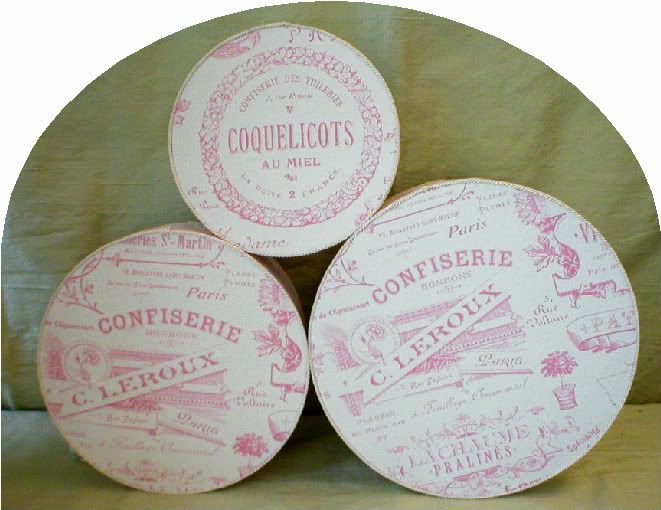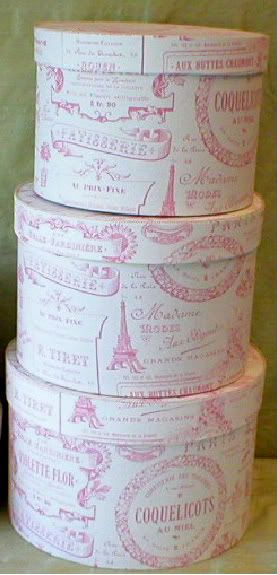 Smaller Matching Set: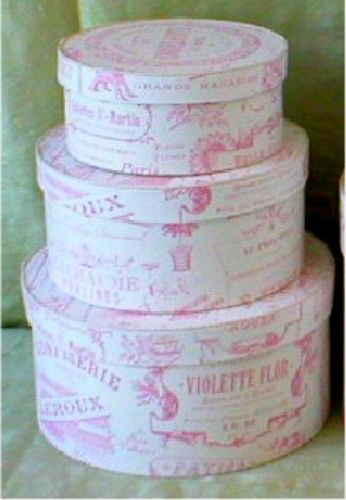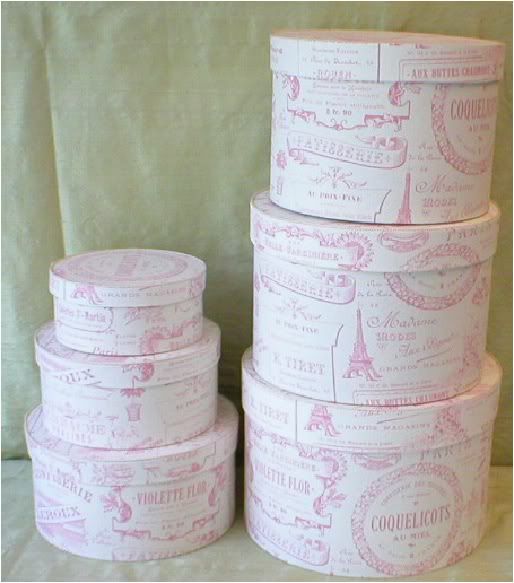 Matching 14" Pillow: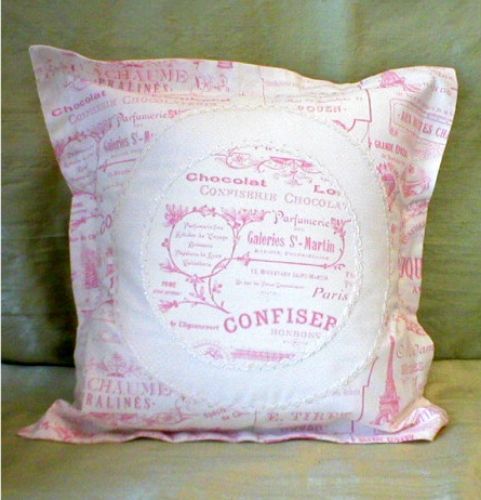 Other Paris Tea Panel Sets in our store: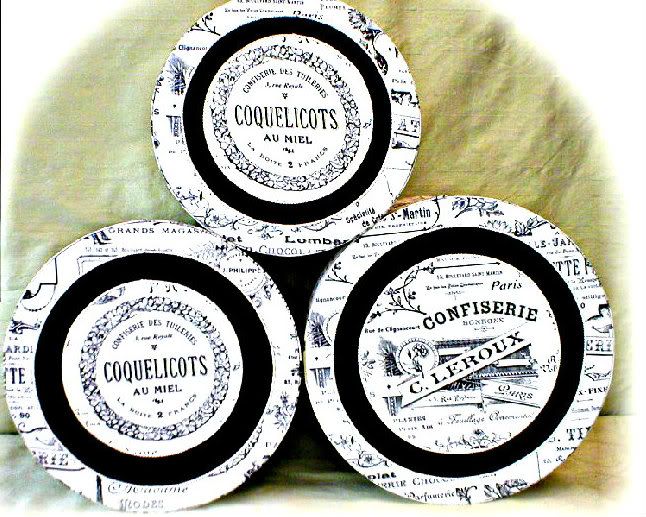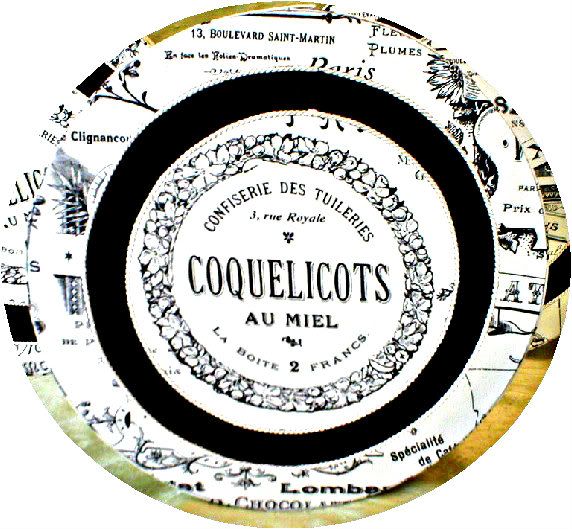 Other Paris Tea Panel Items here on our website and in our Ebay store of the same name.